Joining your union means securing real freedom for you and your family. Freedom to make plans for the future, freedom to take care of your loved ones, freedom from anxiety about retirement. 
Kentucky's new law SB 07 bans union dues deductions. That means if you want to keep supporting your union, you need to sign up online. Use our new digital MemberLink card & dues deduction system in a few easy steps.
JOIN YOUR UNION: Need to join your union, convert your dues, or update your membership? Click to use the digital card to get started. 



FIND MY Member Number: Every member of an AFSCME bargaining unit has a member number. Use this tool to find it. 

How To Guide: A Guide to Converting Dues & Updating Your Membership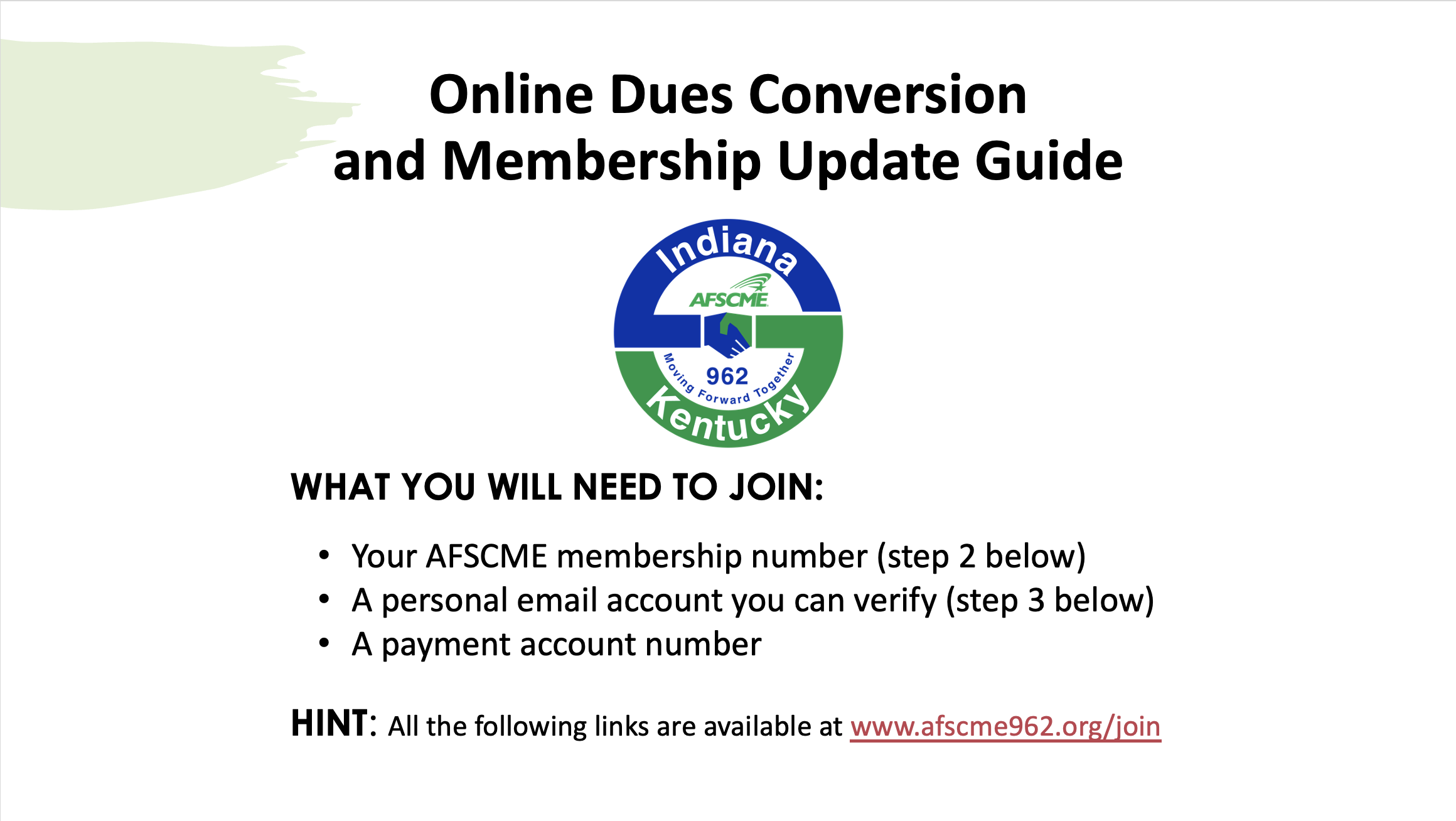 Memberlink-How-To-Guide